In memory of
Thumper
the most wonderful dog in the world!!

---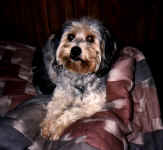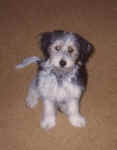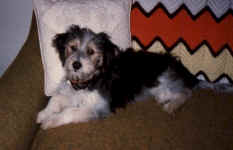 Thumper was adopted from the Pensacola, Florida Humane Society on October 25, 1983.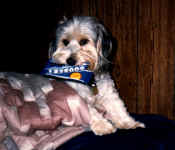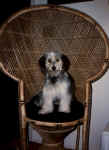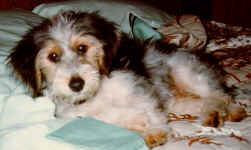 She was about 3 months old.

---

During her 16 years, she enjoyed all of the seasons of life...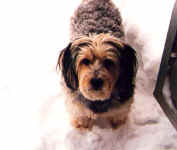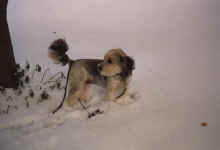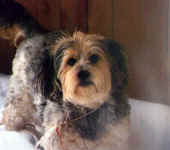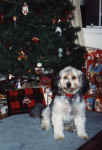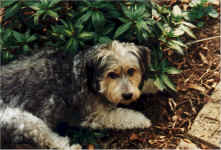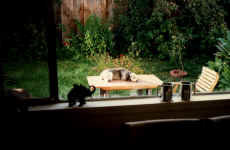 ---
---
---
And she put up with a lot!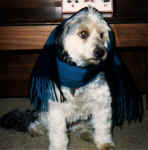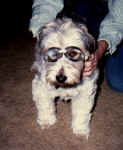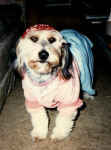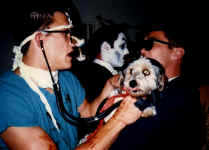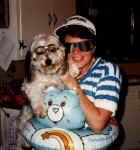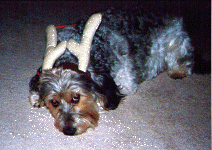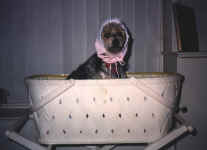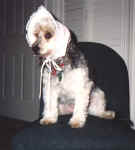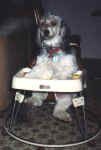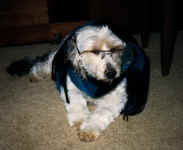 ---
She made friends with everyone she met,
---
---

Thumper went to Heaven on June 22, 1999.
Now God and all His angels are loving her and reveling in the joy of her presence....
...like all of us did here on earth, for 16 glorious years.
I miss you Thumper, so very much.
Love, Karen
Ascension
And if I go,
while you're still here...
Know that I live on,
vibrating to a different measure
behind a thin veil you cannot see through.
You will not see me,
so you must have faith.
I wait for the time when we can soar together again,
both aware of each other.
Until then, live your life to its fullest.
And when you need me,
Just whisper my name in your heart,
...I will be there.
~Colleen Corah Hitchcock
"Grieve not, nor speak of me with tears but laugh and talk of me as if I were beside you.
I loved you so---'twas Heaven here with you."
~Isla Paschal Richardson
Ten Tips on Coping With Pet Loss
"A Special Place"