Trip to New York City November 14, 1999
Maria still starstruck and dumbfounded at the sight of the conductor of the NY Met where we ate dinner. What was his name Maria?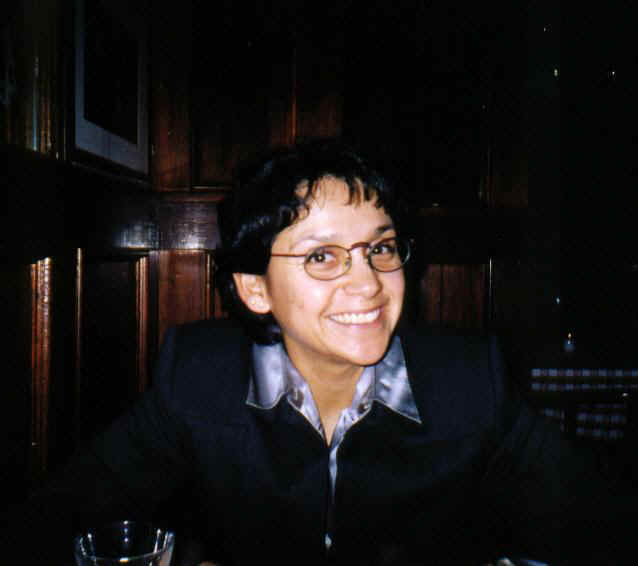 We didn't go here, but the lights were too perty to not take a picture.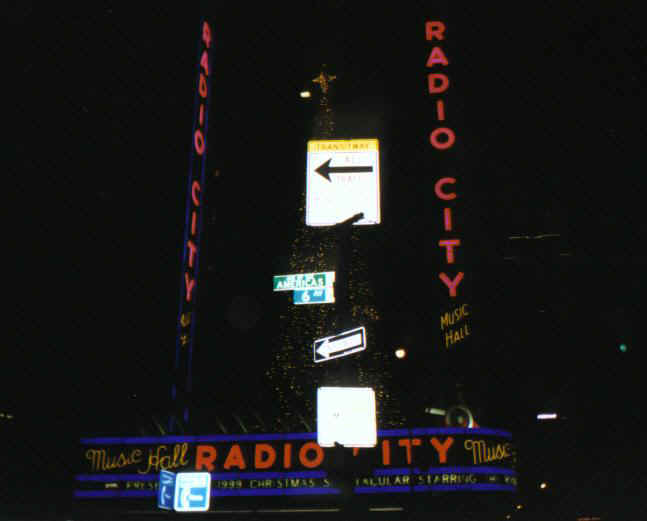 Army Band conducted by Walter Cronkite (on 2 marches).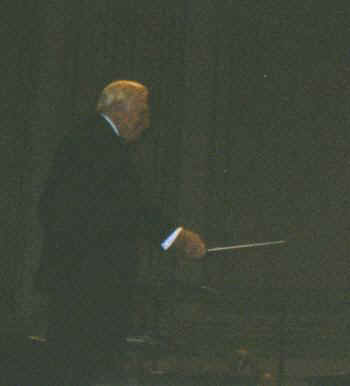 Concert narrated by Charles Osgood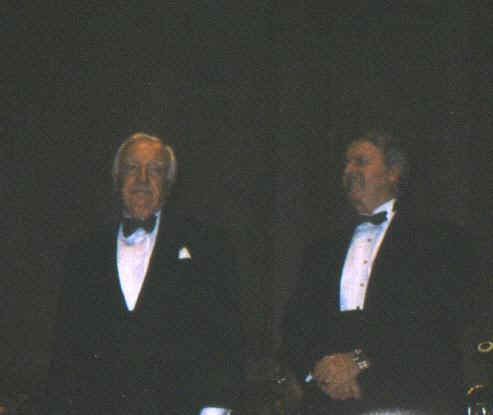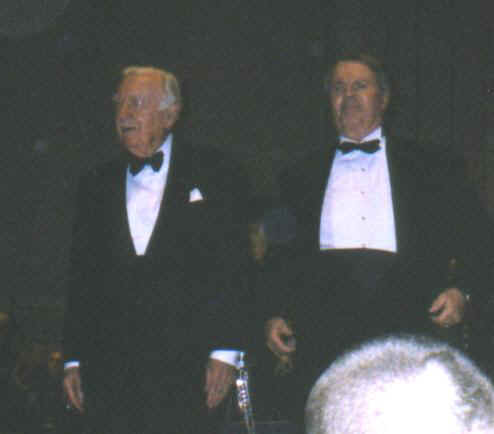 Miss America 2000 also performed a reading and sang part of a song (and an opera singer and another girl performed as well).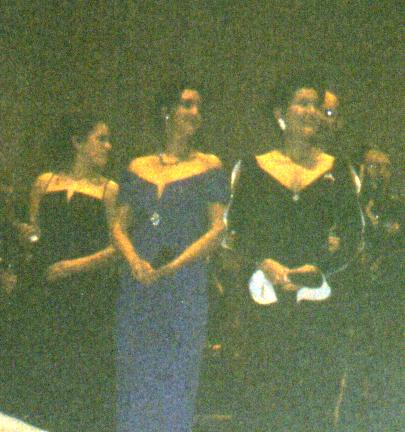 The star approaches her lowly fans in the audience!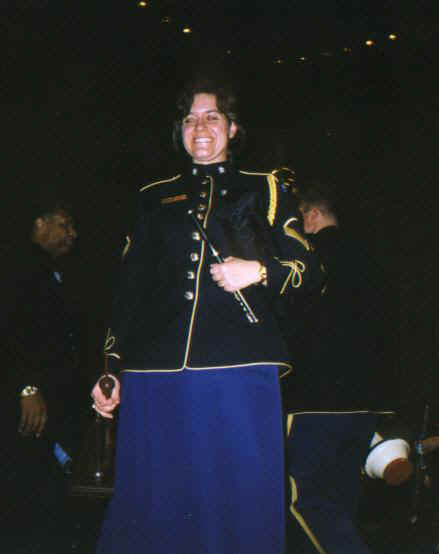 Kevin was sleeping even before we got on the road!!!
Boyd poses with the group at the hotel afterwards. (Kevin still sleeps--gee Kevin, how did you make it 'til 6am???)