The reunion will be in Monterey
November 15-17, 2002.
The Frews have invited us to their house Saturday night.
Amy put together a bunch of great information to help in our planning. Take a look and provide feedback on what you would like to do!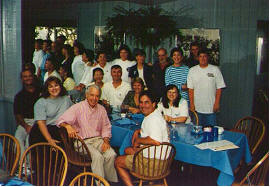 10-yr Reunion attendees with Dr. Carroll Wilde!